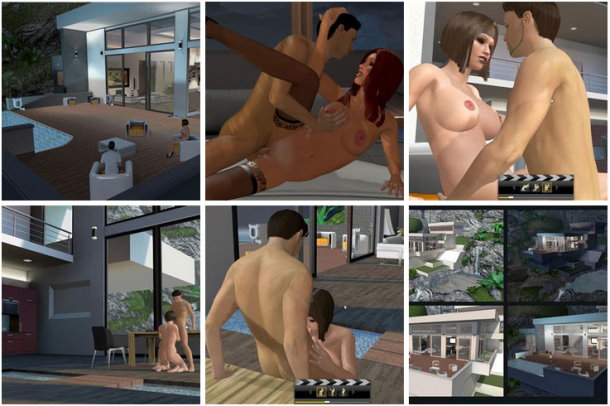 From now on, everyone can play and enjoy our award winning Chathouse 3D Roulette!
Meet up with friends or randomly chosen players, dress up, chat, laugh, walk around and/or seduce each other for hot sexual encounters. Do what every your heart desires!
If you already have signed up for a thri.xxx account you can simply open your thriXXX Launcher and download/start the game by clicking on the Chathouse 3D tile.
If you have not signed up yet, create an account here and with your new account details you can download the thriXXX Launcher to access the Chathouse 3D Roulette.
Have fun, test, and enjoy yourself to the fullest in the most kinkiest ways!