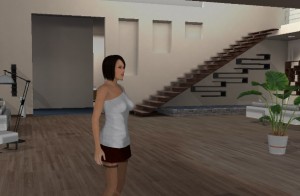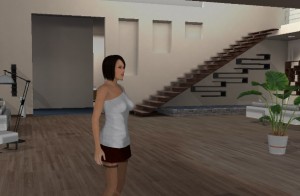 You have the download of Thrixxx Launcher? You have the Download at Chathouse 3D? Now starting the 3d chat adult game!
At start of the sexgame you stand alone in the Chathouse 3D Villa. With click on right mouse button you opening a menu. Select "Gone here" and your model goes across the different rooms – living room, kitchen, bedroom and the terrace. More options to move the model are "running here" and "jump". Look at the different rooms and discover the villa.
Suddenly, there is another model. Another player enter the room and wants play with you. Downright is the chat and about roulette chat now you have a teammate to enjoy Chathouse 3D. In the chat you can flirt, to agree upon your sex fantasies or what you ever want. You want sex? Let´s do it! How? Look at the next article coming soon.