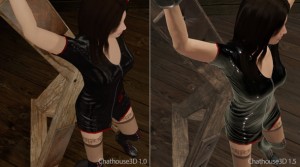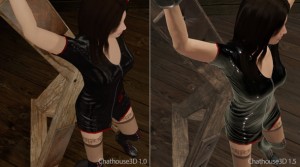 Now it´s time for a BIG update for Chathouse 3D. The all new Chathouse 3D version 1.5! You can now update your games in the Launcher for free and see all the new enhancements made for this new version. At first: YES, thrixxx is on the right way and the version 1.5 is much better as before. The light effects, realistic surfaces, shadows and ambience are great and a big step. What is new? Look at our list and enjoy the new Chathouse 3D game!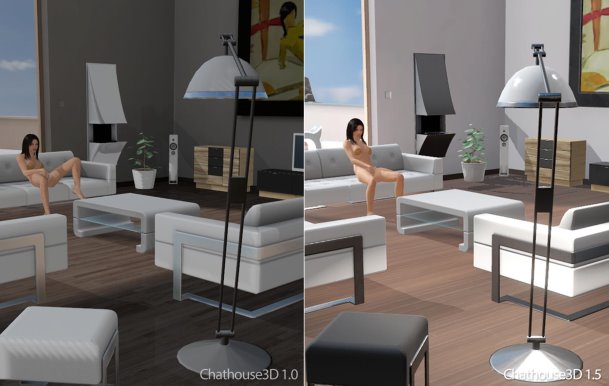 This is a list of the major features in this update for Chathouse 3D 1.5
Major enhancements of graphics and lighting effects for more realistic surfaces, shadows and ambience
Refactoring of most textures for more details and enhanced appearance
Guided Tutorials and interactive explanations for game functionality and lobby settings
Access to the items shop directly in the game for quicker and easier purchase of game additions
Many clothes available in 36 new fashionable colors
Support of Kiiroo devices ( Kiiroo website )
Furthermore we've added some important functionality for easier adding of new contents, items etc. So our in-game shop will fill up quickly now.
Please Note: The new graphic options will reset your game settings. You need to review your settings to have the best experience.

We also added some new privacy settings for your community accounts:
Choose who can post on your profile page ['everyone', 'friends only' or 'only me']
Block Chathouse 3D invite messages