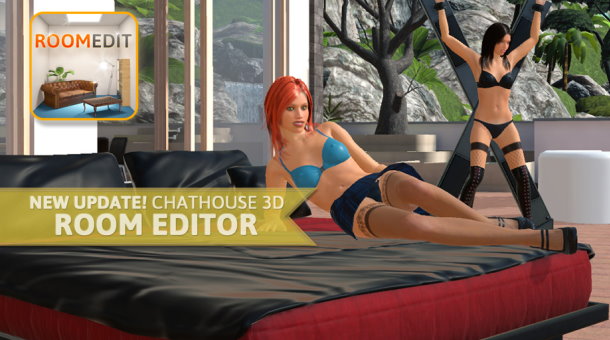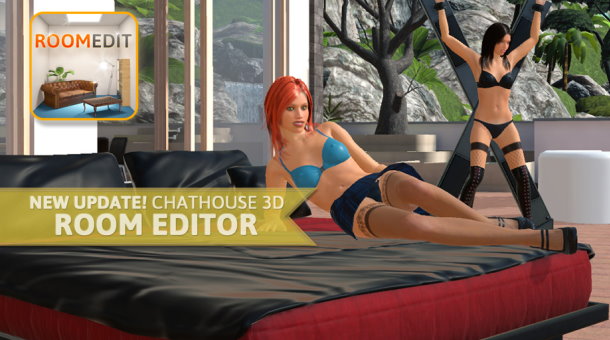 We're proud to introduce the Room Editor, a new feature opening up a whole new level of customization in Chathouse 3D, one of the best Sexgames ever.
With the Room Editor you are now able to create your own custom location setups and invite others to your self-created home.
Add, Remove, Change and Move furniture like you wish or get new furniture right from the shop. All furniture is interchangeable between all rooms, you can place what ever you want into your own custom location, as long as it fits in space.
The update includes:
Room Editor Mode
New Furniture for all rooms
Casual Outfits
You have got a nice set of tutorials so you can start with your own custom room right away. Look at your thrixxx Account for more informations – and now enjoy Cybersex with Chathouse 3D.